Workbond Sign ups:
Fall ball 2022
This Fall 2022 we are not collecting Workbonds. What we are doing is providing a $10 coupon/ credit to each family that completes a Snackstand shift in the Fall. It is critical to league we have the snackstand open as it helps control costs for each season and allows us to improve the league. This is a volunteer run league with out the support of the league family members recreational baseball would be nonexistent.
There will be a cap of one credit per family. Please sign the Workbond book providing Name, email, and player name. To sign up please click the sign genius link below.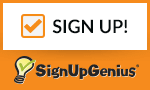 —————————
If you feel we incorrectly processed your Workbond fill out the form in the link below. If the error was are fault we apologize for the inconvenience. There are a lot of pages to review and match up to checks. Let just say penmanship plays into it as well.